I'm now offering one-on-one lessons in woodworking focusing primarily on the design and construction of furniture and cabinets. It is aimed at the woodworker who has some experience but would like to learn something new, or the complete novice who's always had a desire to make something beautiful and useful out of wood.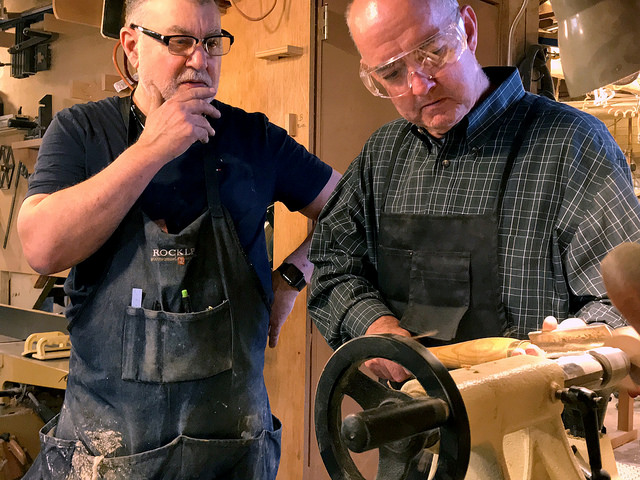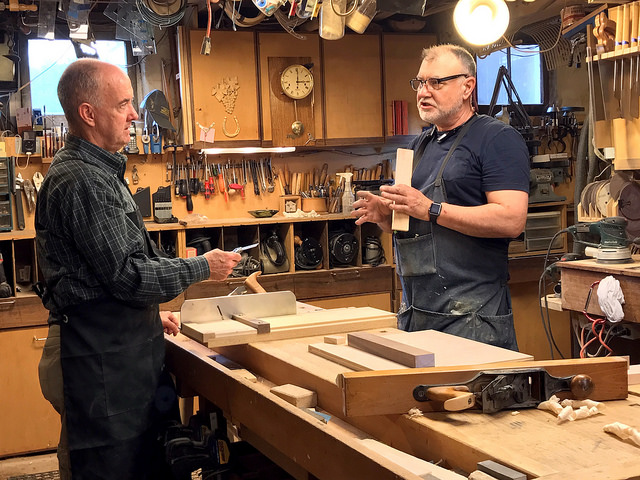 You may choose to approach a particular interest either by tackling an actual project, where you will build a piece using a variety of techniques, skills and tools, or you may choose to focus on a particular woodworking skill, like how to use hand planes and chisels, making a dovetail joint, or the many uses of the table saw.
You may prefer to go "unplugged," that is using traditional joinery techniques relying primarily on hand tools and traditional handtool techniques. This is a great choice for those who have limited space, a limited budget, but do have to the time to acquire not just a method, but a skill.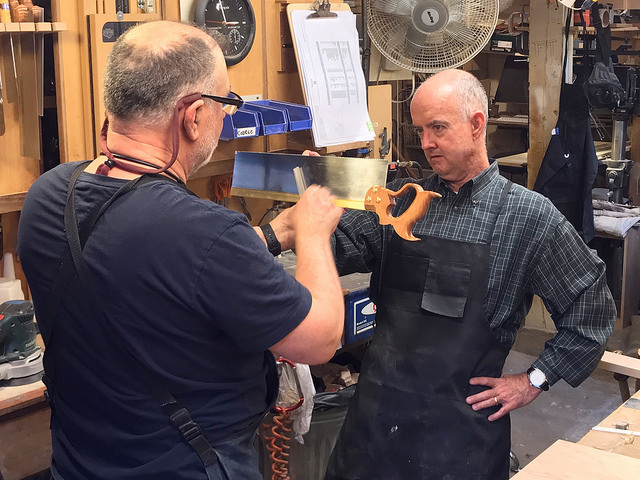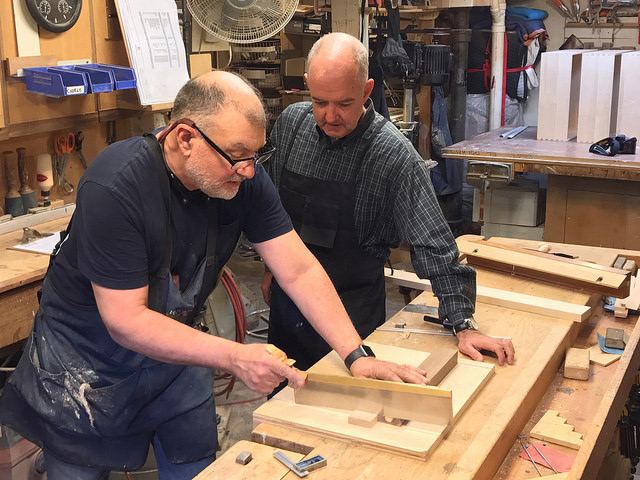 With either approach, you may also learn more about:
Wood, the varieties and their qualities, and where to source furniture grade timber
Lumber preparation: flattening, straightening, dimensioning, and reading the grain
3D computer assisted design in Sketchup®, and Layout® for working drawings and presentations
Woodworking tools- which ones are essential to the beginning shop and where to buy them
Plane blade and chisel sharpening
Woodturning on the lathe
How to use a table saw, a jointer, a planer, routers, bandsaw
Finishing, including HVLP spraying; also glazing, distressing, toning
Sanding and scraping
Gluing-up, including the use of loose tenons, biscuits and dominoes
Veneering and banding
Alternative carcass construction with pocket screws
… and the list goes on and on
Prices are $65 /one hr. lesson, and discounted for multi-lesson projects.
Call, text or email me and we can talk it all over.